Get the app from: Book Bazaar Reader in Windows 8 Store
Gallery
Screenshots from Book Bazaar Reader application: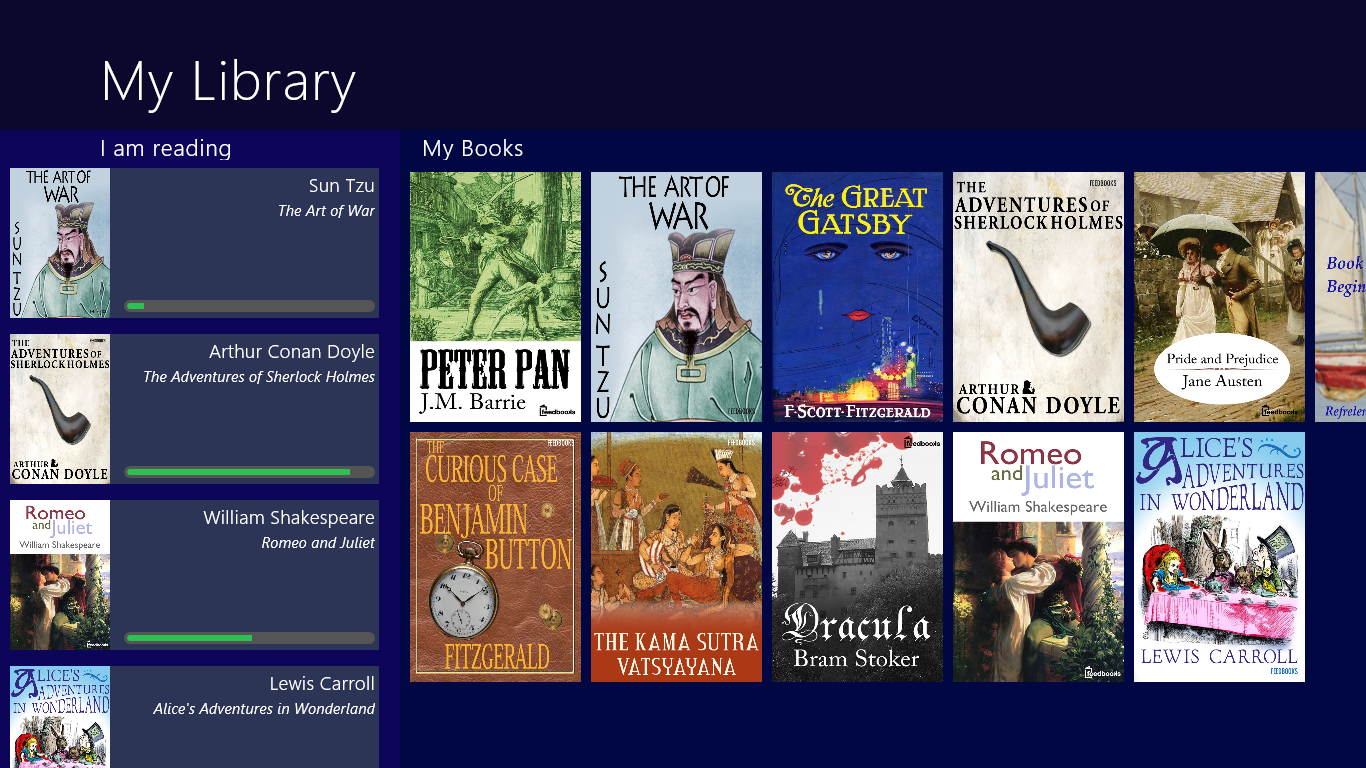 "My Library" is a place where the books are stored locally for off-line reading.
Book Bazaar Reader provides you with many ways of organizing the library to your convenience.
The books can be sorted by time of downloading (so that you can easily find the book most recently loaded from the web).
Sorting by authors, genres, titlesare also available.
You can even sort books by their text size - to tell easily between "light" and "heavy" reading.
As an alternative to sorting the books can be grouped by authors or genres. This is getting very handy when your local library grows to hundreds of books.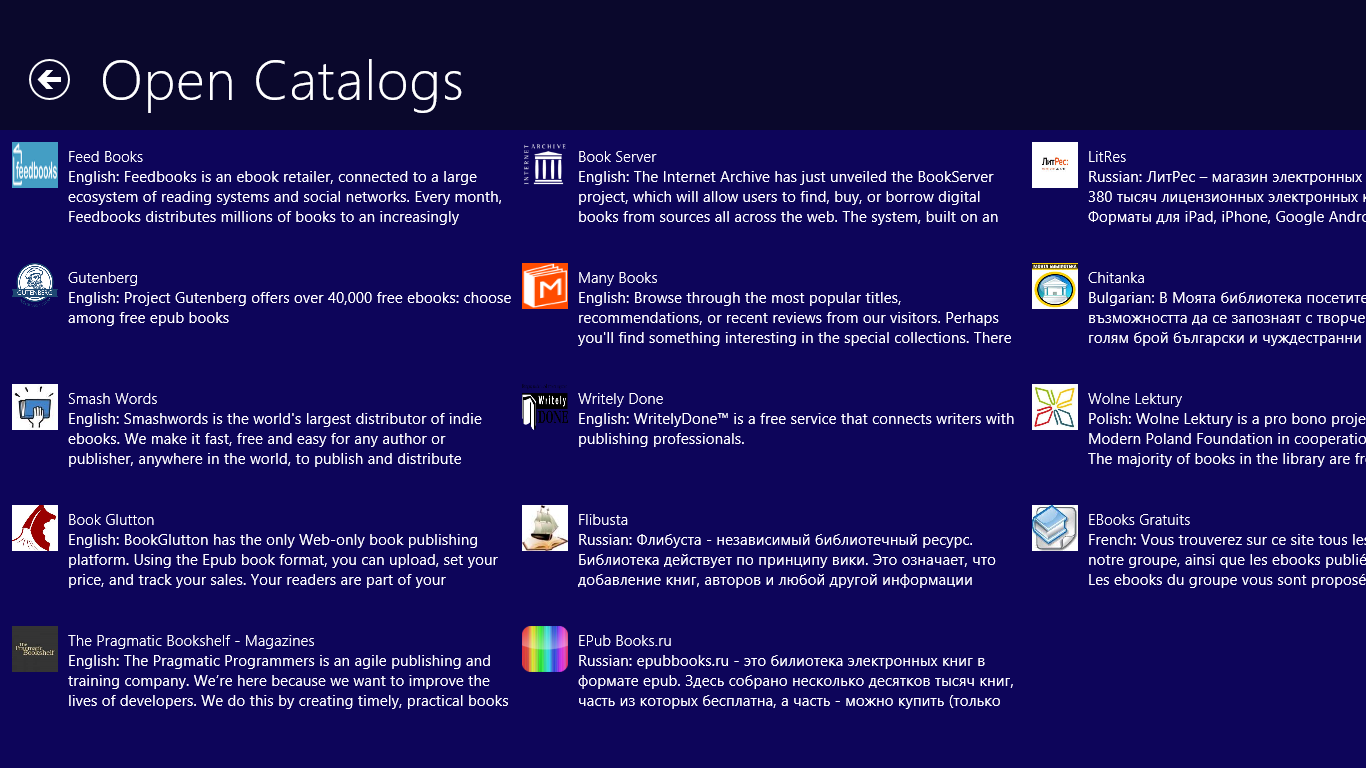 Open Publication Catalogs (OPDS) - is an industry standard way for distributing publications.
The number of catalogs on the web is currently growing very quickly, and they offer rich sets of books - for free, for a payment, for borrowing, for sampling.
Book Bazaar Reader gives you a convenient interface for browsing such catalogs, and offers a built-in list of the most popular catalogs.
If you know a URL of a catalog which is not built-in, you can type or paste it into the address field and it will become available for you.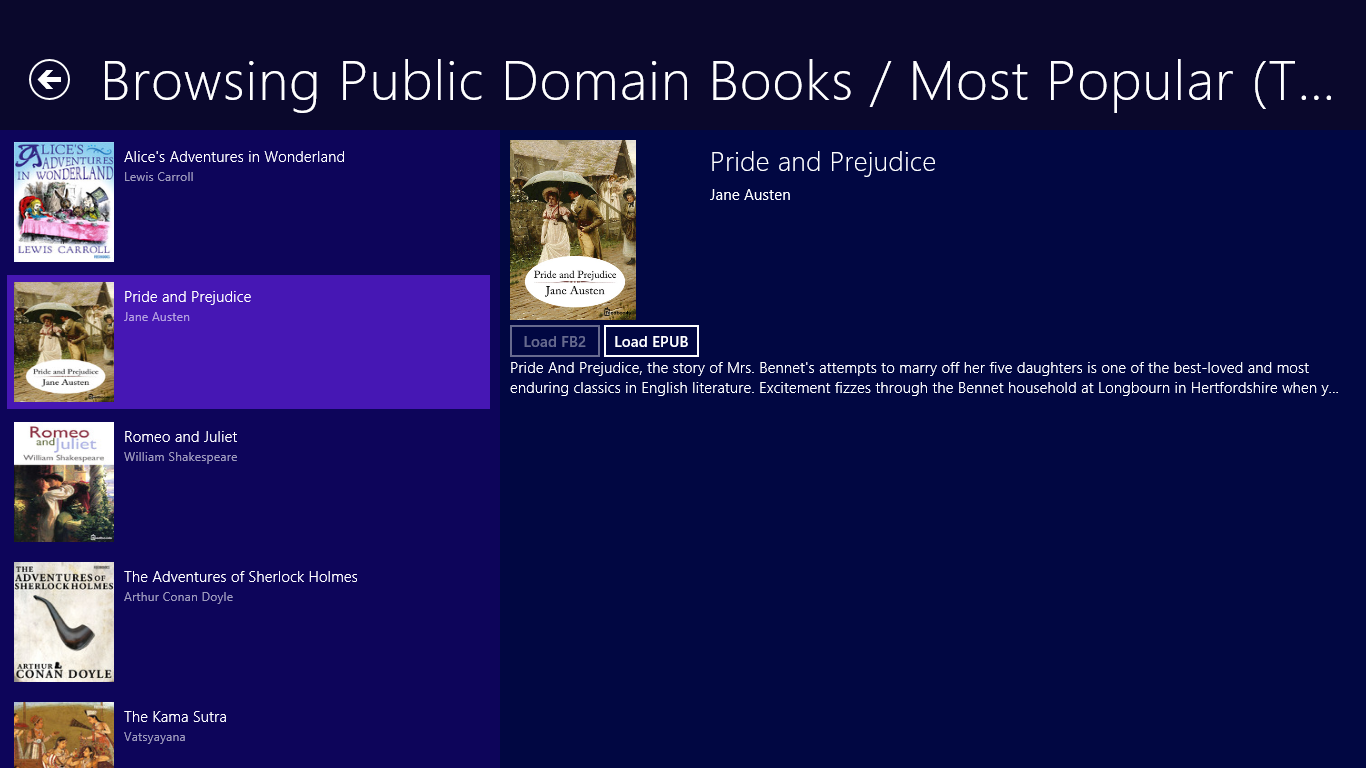 You can download free books from open catalogs with just one click. You do not have to wait while a book is loaded and can continue browsing the catalogs and start downloading other books. Al of the will eventually appear in your library.
Two popular formats supported in the rsl-current version - EPUB and FB2. More formats will be available in the future releases of the app.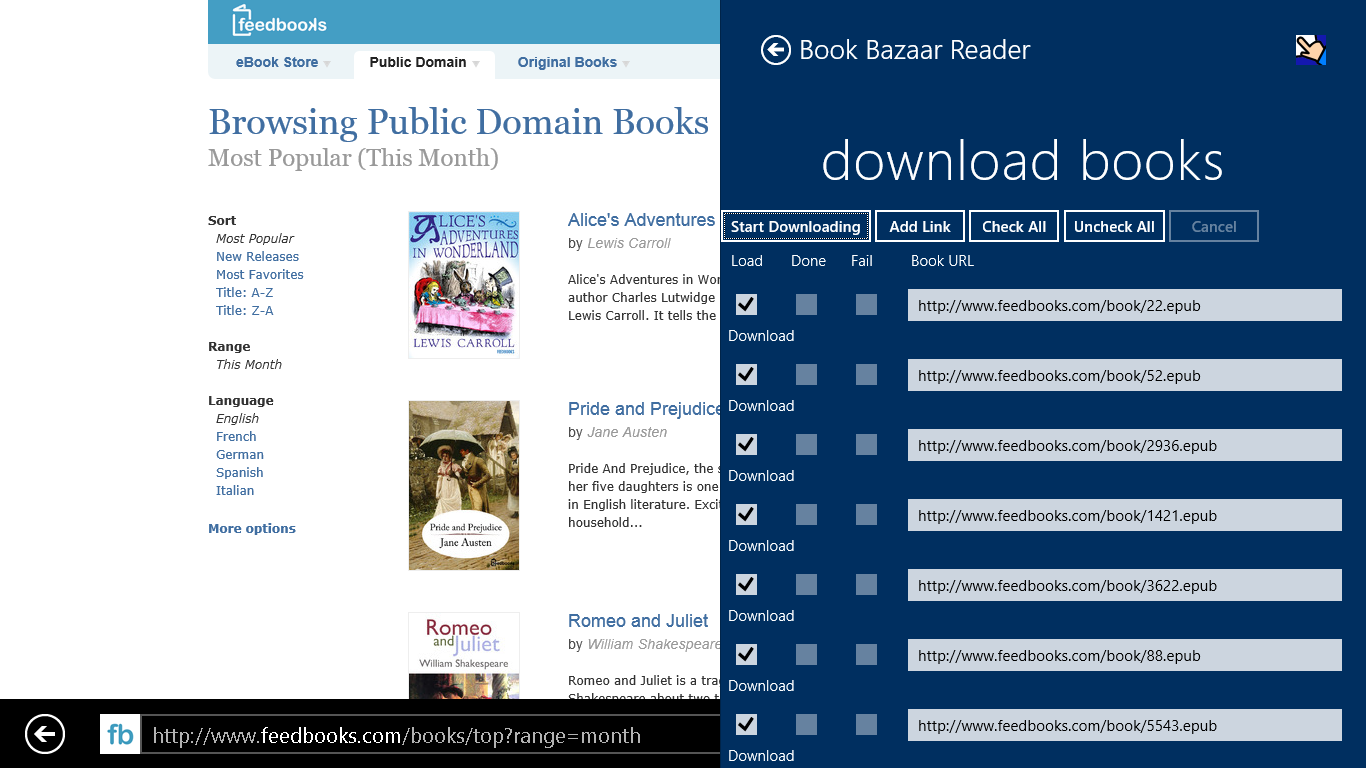 OPDS catalogs is not the only way of downloading books into yout library. The app supports many other ways of getting books from the Internet. You can use a browser to select a portion of a web page that contains references to books, and "share" them to Book Bazaar Reader through Windows share charm. This way you can start massive downloading of book sets.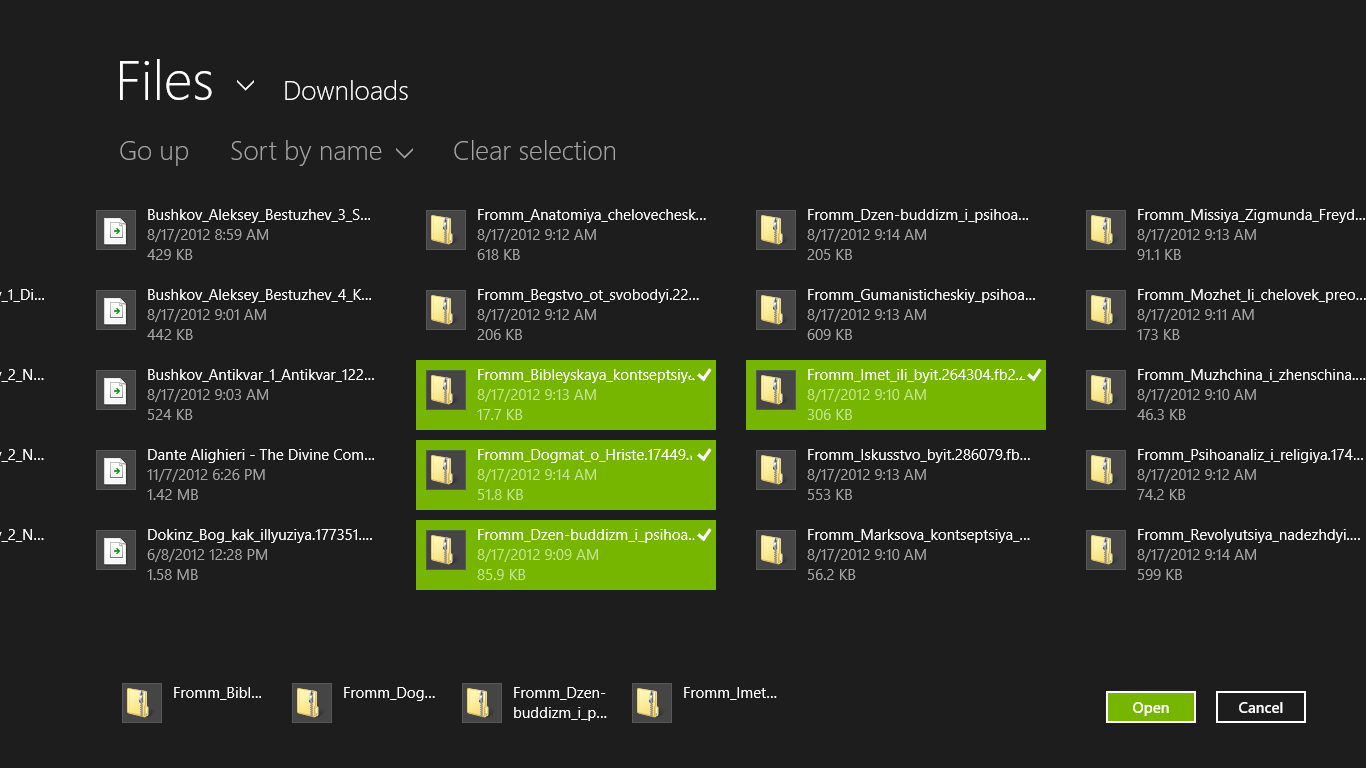 If you have e-books stored on your computer, you can import them into the library using the standard file picker.
This is a very important feature for many people who have been collecting the books long time ago.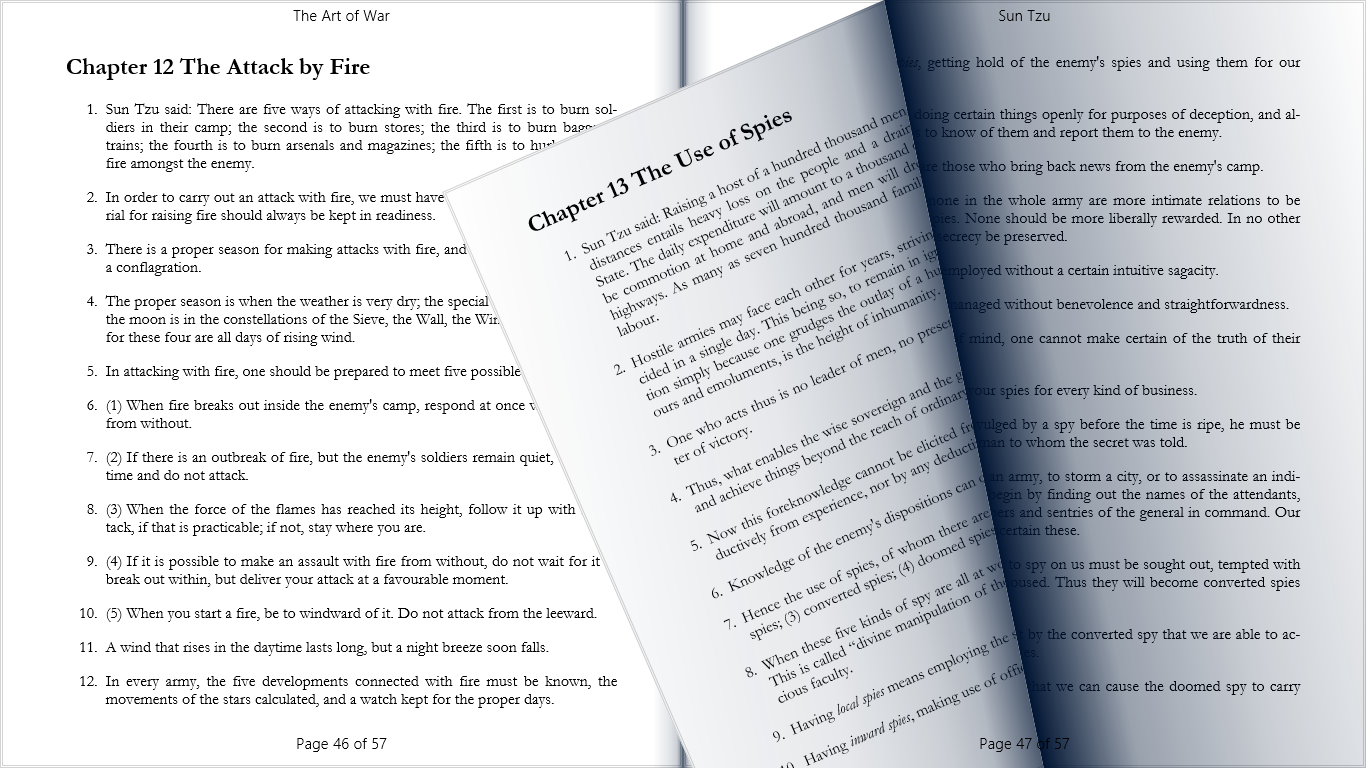 Double- and single-page views are available for reading in all views and orientations (landscape, portrait, snapped).
Page turning is possible in two different ways - as 3-D page bending effect or as horizontal panning. You can choose one most appropriate for your reading pace and allow you to either consume a thriller book like page turner or meditate over a a philosophical manuscript real touch with pages.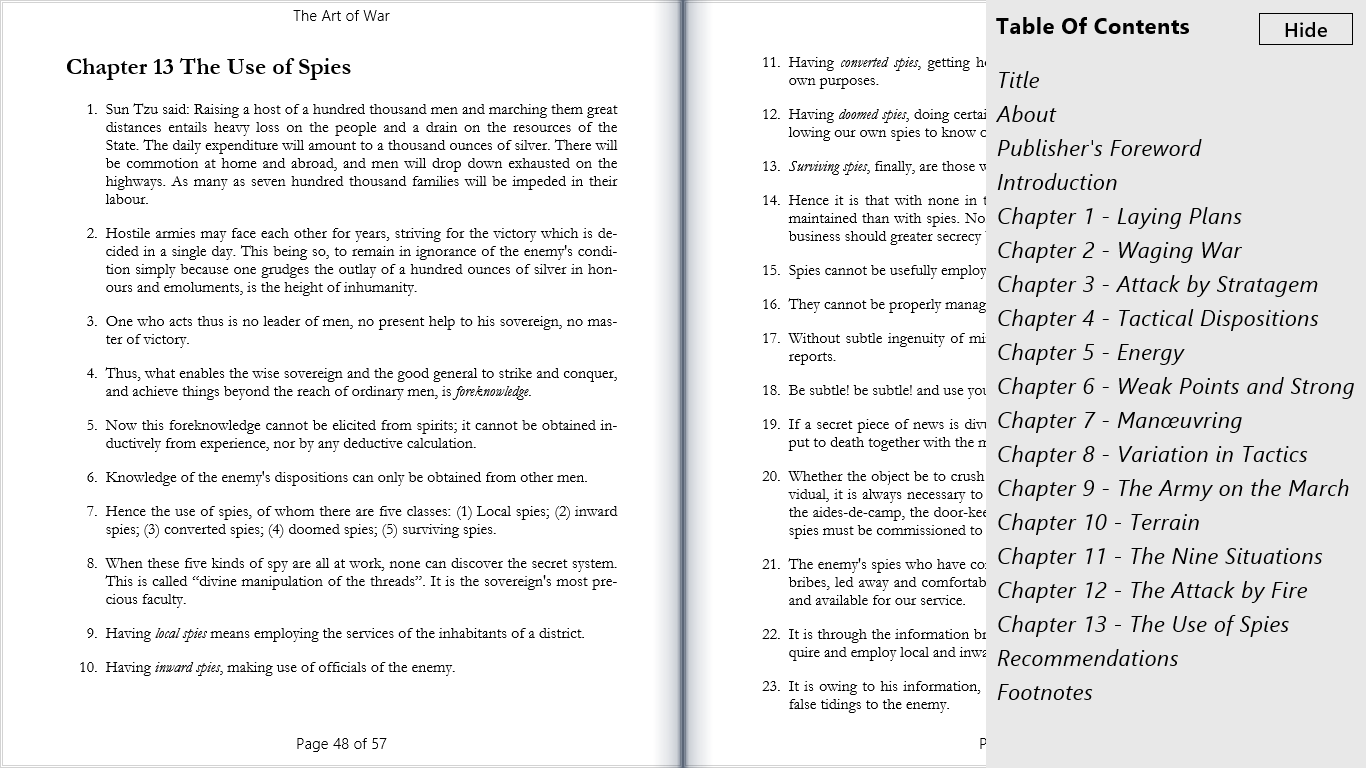 There are other features important for quality reading: table of contents; "reading progress bar" - a control letting you to randomly moving between pages; Font face and font size can be chosen for your convenience.
We are working hard on extending other features expected by a serious reader.